FlashAirDownloader
FlashAir Downloader allows bulk downloading and active monitoring of your FlashAir Wireless SD card
FlashAir Downloader is a appliction to facilitate easily downloading photos and videos from your FlashAir Card.
Features
Flash Air Downloader provides the ability to:
Download all images and videos from your camera in a single click, with full progress and a calculated estimated time to completion
File the images according to the shoot/recorded date, in Year/Month/Day sub folders.
Monitor the flash air card and automatically download photos/videos to your computer as photos are taken.
FlashAir Information - show the firmware version and network details of you card
Compatibility
Windows PC Compatible (XP, Vista, 7, 8)
.Net Framework 4.0 pre-requisite
Tested against the Toshiba 8GB FlashAir SD card, Firmware 1.3 (note you will need to use my software to find what firmware version you are using)
Note on Usage
For FlashAirDownloader to work you need to have your computer connected to the FlashAir Access point, then launch the software, it should be simple from there.
Free Trial Download
FlashairDownloader is available for free trial, which is a full working copy of the product but limited to downloading 4 items, so you can verify that it works and you can't live without its functionality.

Fig. 1

View the contents of the flash air card and select those images that you wish to download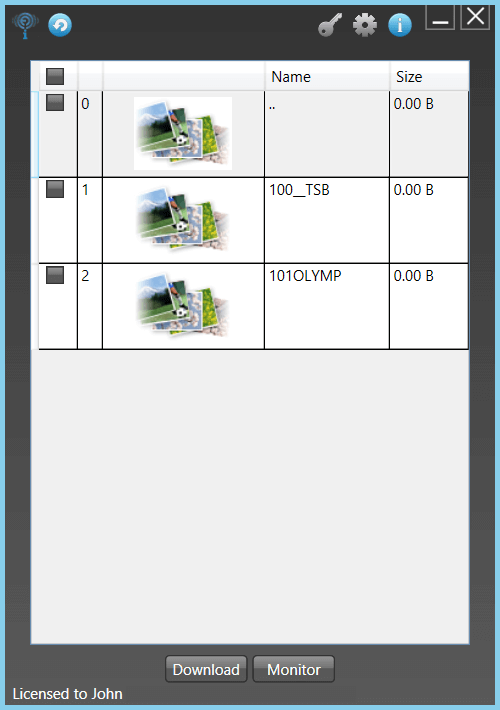 Fig. 2

Options for the destination folder creation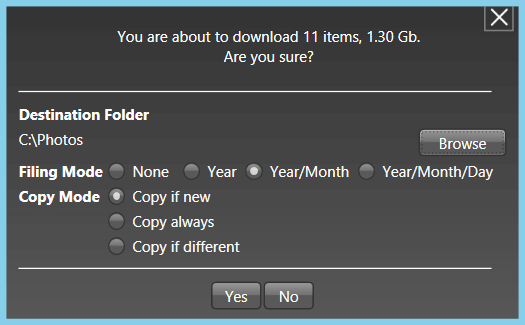 Fig. 3

Receive real time progress on the download of your images and videos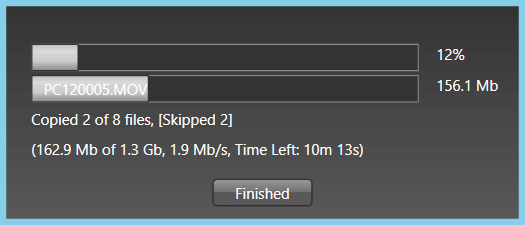 Fig. 4

Finished showing that it actually skipped 2 images as they already existed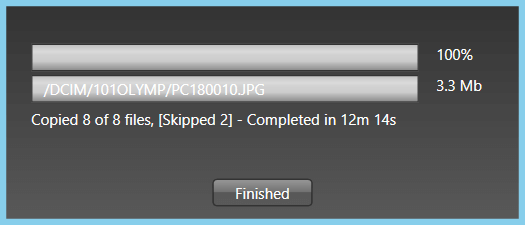 Fig. 5

See basic information on your Flash Air Card


Fig. 6

Actively montor the camera for new photos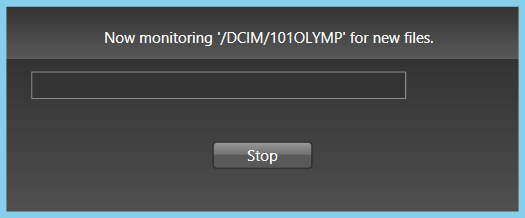 Fig. 7

Moving a photo that was just taken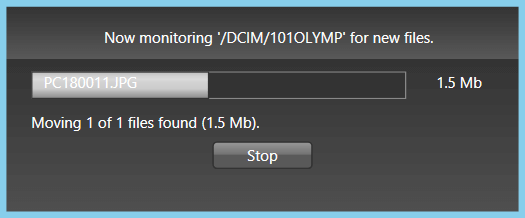 Fig. 8

Finished downloading and still monitoring the camera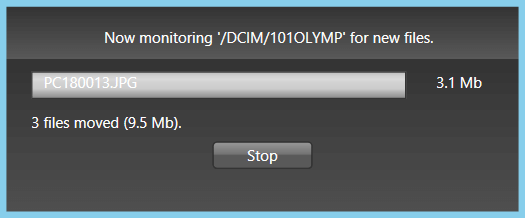 Version 1.0.0.0
Released 29/01/2015
ReleaseNotes
First release of FlashAir Downloader.
Developed and tested against
8GB Toshiba Flash Air Card with Firmware 1.3
Known Issues:
When a photo/video is taken by the camera and saved to the FlashAir card it causes the FlashAir Website to "Reset". When running FlashAir Downloader in "Monitor mode", if a download is in progress at the time the Website is "Reset" then the file download will be interrupted. The application will handle this scenario and starts the download again.
So you've trialled the product and you liked it so much you want to buy it!
FlashAirDownloader Version 1.0.0.0
Price: $4.99 ($AUD)